Tampere colleagues organised a SEIS writing clinic in a lovely and inspiring place for our event – Vaihmalan Hovi, May 16th to May20th 2022. 5 researchers from Tallinn University, 5 researchers from Tampere University and a professor from University of Missouri supporting our writing efforts.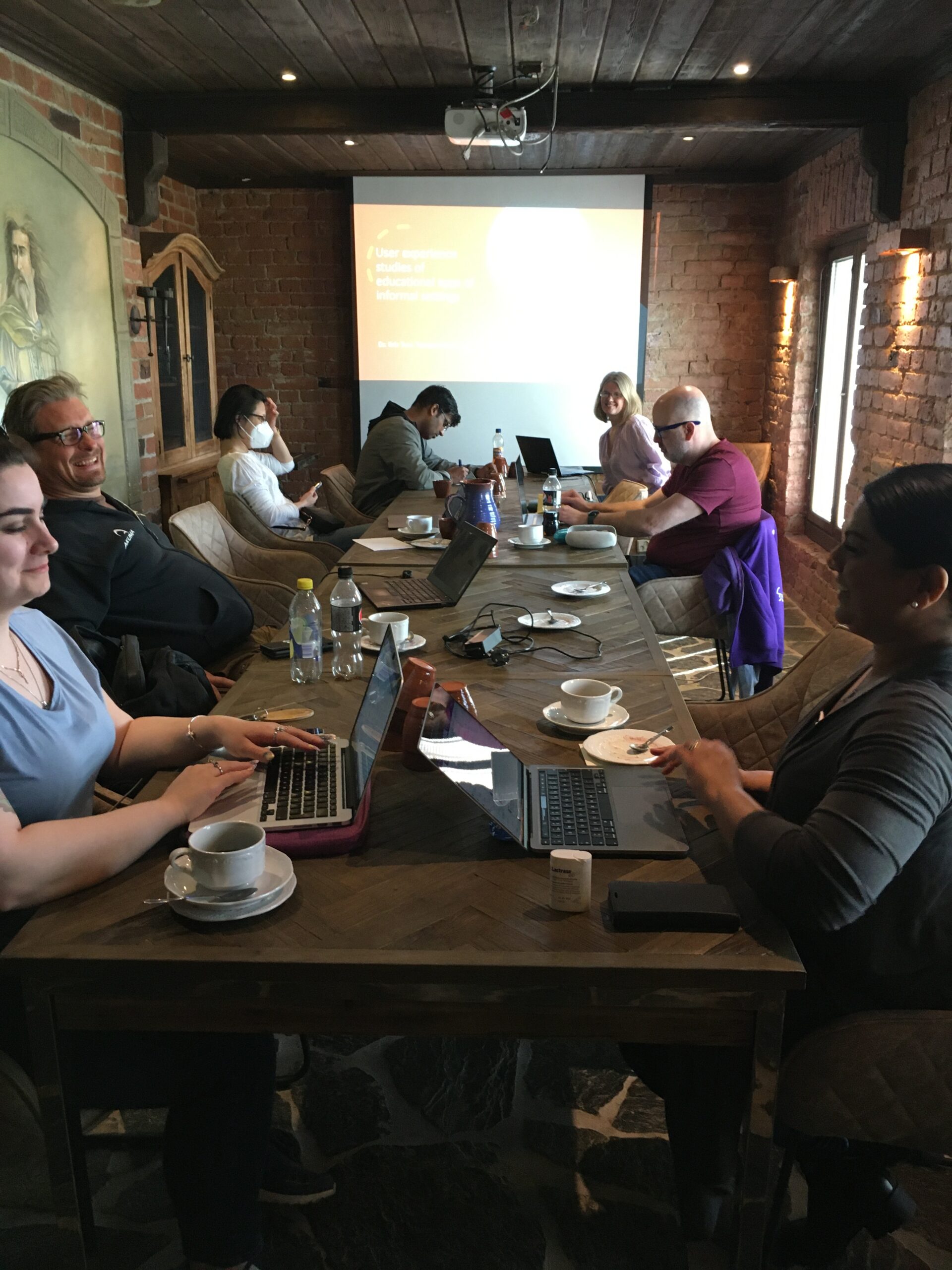 This successful event provided for the participants a lot of inspiration, peer-feedback, an opportunity to discuss one's work with experts, but also some time to actually do the writing tasks. One of the participants said: "this writing clinic was extremely vital and highly meaningful to me. This special group of people from different parts of the world became my 'classmates' and peers last week. They provided the interaction, sparring, exchange of ideas, recommendations, critical feedback, and camaraderie that I have so desperately needed these past couple of years." The other one mentioned that "During the writing clinic, I got several comments and suggests, which in my opinion were interesting and helped me to look at my research ideas from different perspectives."
One of the days was dedicated to a SEIS project meeting. Mainly having zoom meetings, it was a refreshing experience to discuss project related aspect face-to-face.
The next similar type of event is planned to be taken place in autumn in Bergen.