The SEIS team (Mohammad Khalil, Kairit Tammets, Terje Väljataga) has launched a special issue call on Supporting Student Learning and Engagement through Analytics.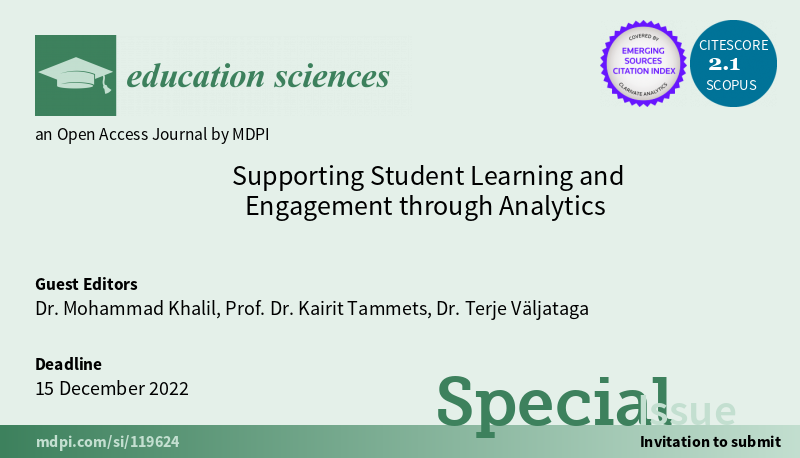 Learning Analytics is an emerging interdisciplinary research field that has received great attention. Learning Analytics is grounded in the research of computer and data science where students' data can be used for gaining deeper insights on learning via data seeds. The field is also influenced by several other disciplines including, but not limited to, education, psychology, technology-enhanced learning, Artificial Intelligence, and statistics. However, the connection between these disciplines is o􏰀en weak and the community of Learning Analytics has been trying to tackle a set of complex problems related to improving the student learning experience and the environments of their learning contexts.

This Special Issue intends to bring perspectives and approaches pertaining to supporting students learning and engagement using Learning Analytics to highlight both conceptual and empirical research. The Special Issue also intends to highlight and bring practices that feature the importance of supporting engagement and learning as well as valuing the broader research agenda of Learning Analytics.